"Some companies expect the ordinary.
Miba promotes passion for success."
Miba is one of the leading strategic partners to the
international engine and automotive industry.
Application Engineer- E-Mobility Team
应用工程师-粉末冶金
Requirements
Technical education (min. Bachelor degree) in the field of automotive engineering, electrical engineering or mechanical engineering
Good knowledge of automotive technologies
Technical Skills:
Expert knowledge in project management
Automotive Industry know-how / insights preferably in the field of HEV and BEV technologies
Basic knowledge of powder metal technology
Basic knowledge of Quality engineering (FMEA, quality planning, measurement technology)
Interpretation technical specifications (e.g. shape and position tolerances)
Experience with feasibility studies, cost engineering
Insights in Logistics & Supply Chain Management of E-Motor Manufacturing
Keen to work in a global team
Interested in intercultural exchange
Communication and presentation skills
Willingness to travel
Entrepreneurship
Innovative thinking
Passion for success
Motivated to learn
Responsibilites
Supporting the implementation of the Miba Sinter Group strategy
Identifying new business opportunities
Supporting the acquisition of new business with existing/new customers in accordance with Miba strategy and profitability targets
Creating solutions and presenting them to customers
Offering technical support to customers
Establishing and fostering personal relationships with technical contacts at customers
Carrying out market studies
Supporting the strategic review and planning process
Attending/supporting conferences and exhibitions
Organizing customer meetings
Drawing up customer and competitor profiles
Supporting the selection/clarification of customer RFQ
Coordinating global RFQ with Solution Teams
Supporting the search for/selection of potential suppliers
Supporting the preparation of industrialization concepts
Creating Product Development Project in SAP
Initiating feasibility study and cost calculation
Reviewing and negotiating customer contracts (e.g. non-disclosure agreements, development contracts)
Perfoming project management
Supporting the coordination of customer orders and capacity requirements with production sites
Supporting customer audits
Initiating/implementing product and process cost improvements (value engineering, profitability improvement)
Launching/monitoring development orders
Supporting the resource planning for prototypes, off-tool and off-process (PPAP) parts
Supporting the validation of prototypes, off-tool and off-process (PPAP) parts
Launching and supporting the purchase of outsourced components/services
Launching and supporting the purchase of production equipment
Supporting FMEA
Supporting R&D with the implementation of product and process innovations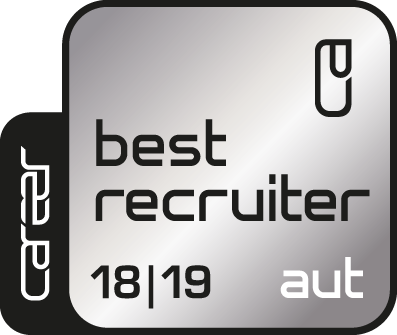 Picture your career with vision.