"In vielen Unternehmen lernt man während der Ausbildung.
Bei Miba ein Leben lang."
Die Miba ist führender strategischer Partner der
internationalen Motoren- und Fahrzeugindustrie.
HC Post-Merger-Integration-Manager/in mit Schwerpunkt OE/PE
Ihr Profil
Kompetenz und Erfahrung in Personal- und Organisationsentwicklungstools und -prozessen im internationalen, industriellen Kontext
Betriebswirtschaftliches Wissen und Kompetenz
Reisebereitschaft, interkulturelle Kompetenz, fließend in englischer und deutscher Sprache
Hohe Service- und Businessorientierung, Umsetzungsstärke und konstruktive Hartnäckigkeit ("persistence")
Gestaltungsfreude, Fähigkeit des Arbeitens und Wirkens in komplexen Strukturen
Ihre Aufgaben
Mitarbeit in strategischen (PMI)-Projekten der Miba Group
Begleitung und Steuerung der Priorisierung der Einführung von Tools, Prozessen und Aktivitäten im Bereich Personal- und Organisationentwicklung
Mitverantwortung und aktives Engagement als "partner to the business"
Ansprechperson für die Umsetzung von (Miba-)gruppenweiten Standards in der PMI-Phase
Wir bieten für diese Position ein Jahresbruttogehalt von mindestens € 44,696.12, ergänzt um Sozialleistungen und allfällige Zulagen.
Mit entsprechender Erfahrung und Qualifikation ist eine Überzahlung üblich – ebenso wie attraktive Entwicklungsmöglichkeiten.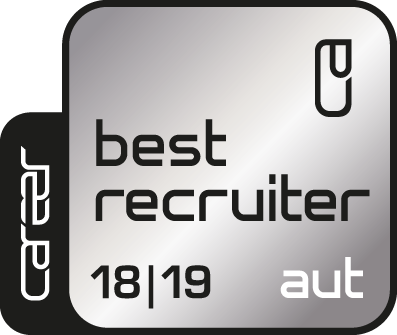 Geben Sie Ihrer Karriere Freiraum und bewerben Sie sich
Online
.